Demonstrate environmental responsibility
About ISO 14001 Environmental Management
ISO 14001 certification provides a systematic approach to meet the requirements of the international standard for environmental management systems (EMS). Achieve greener, more sustainable operations with an effective EMS that complies with ISO 14001:2015.
ISO 14001:2015 is Environmental Management Systems requirement with guidance for use. The main objectives is to protect the environment by identify and manage the environmental aspects and impacts resulting from their operations, products and services life cycle.
Overall, ISO 14001 was developed primarily to help organizations by providing a framework for a better management system to reduce their environmental impact. Identify and control the environmental impact of its activities, products or services. Continually improve its environmental performance.
ISO 14001 was first published in 1996.
Benefits of ISO 14001 Environmental Management Certification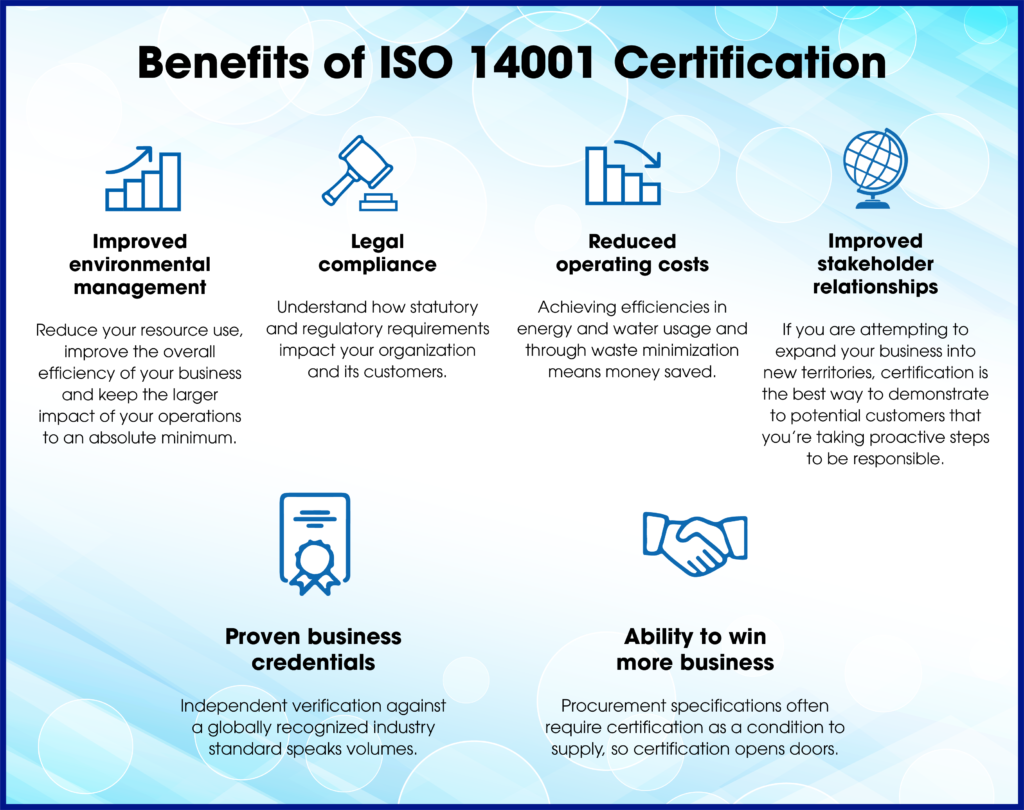 Manage and reduce waste disposal effectively by operational control
Cost-saving through the efficient use of resources
Helps organisations to improve their environmental performance.
Enhance reputation as an eco-friendly organization.
Provides assurance of company's environmental legal compliance.
Facilitates to meet customer green requirements
How do I get started with ISO 14001:2015?
Whether you are beginning your ISO 14001 journey or transitioning to the 2015 revision, your first step is to purchase a copy of ISO 14001:2015 and subscribe to your local environmental legislation.
ISO 14001 certification has two phases: a system review and planning visit to check your understanding of ISO 14001 requirements, and a second visit to assess the effectiveness of your system in relation to environmental management policy.
Contact us for more detail https://efrcert.teachable.com/
Why ISO14001 EFRCert
Achieve greener, more sustainable operations with an effective EMS with EFRCert independent ISO14001:2015 environmental management systems certification. Accredited ISO 14001:2015 certification from EFRCert shows your stakeholders that you have implemented your EMS properly, in accordance with the requirements of the standard. As well as offering a more systematic approach to meeting customer and stakeholder requirements, ISO 14001 certification has also helped organizations reduce their of their  carbon footprint (GHG) through material, energy and water consumption reduction.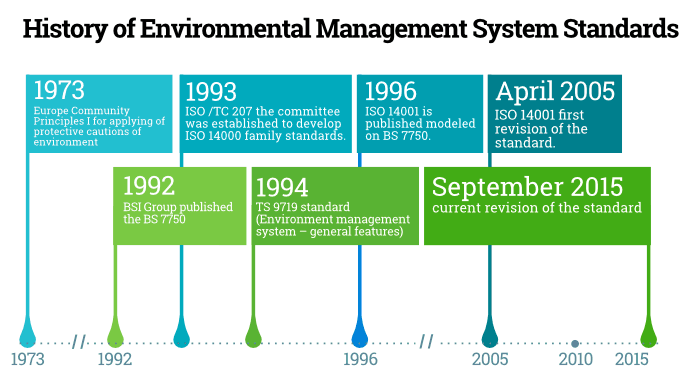 Globally recognized certificate
EFRCert was the independent non-governmental link, with local entity certification body in Malaysia. EFRCert gain accreditation from the ASCB (UK), which means you can be confident we have the experience, expertise and professionalism to carry out your audit and assessment.
EFRCert adopted globally recognized approach that's focused on continually improving your processes and managing business risks to meet the needs and expectations of your customers and other stakeholders.
Our auditor and assessors are industry specialists who are matched with your business needs to ensure we add value through an effective and robust audit of your system and by making the appropriate recommendations to improve your management system and business at the same time.
Certificate validity – Double verification
Verification 1 – EFRCert certificate include the QR Code to double check the originality and tampered free certificate.
Verification 2 – Annual certificate transcript is available in IRQAO INTERNATIONAL REGISTER OF QUALITY ASSESSED ORGANISATIONS (https://www.irqao.com/). The place to look for certification all over the world.
The profits we generate fund for our best practices research which supports science and engineering-related research, education and public engagement around everything we do. All of this helps us stand by the purpose that drives us every single day: Working together for a better world.